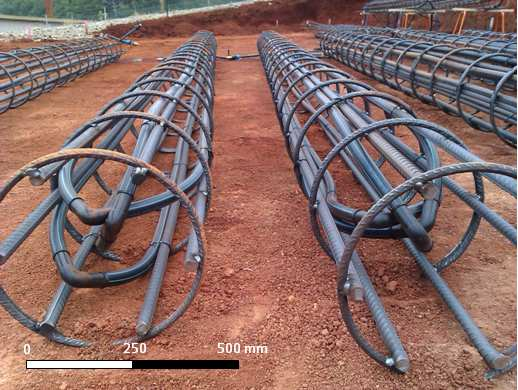 Energy Piles
Ground Source Heat Pump (GSHP) loops can be integrated with deep foundations to form  "energy piles". The energy pile is a pile containing pipe circuits to exchange heat with the surrounding soil.
The energy piles both
Transfer load from the building into the ground, and

Exchange Head with the soil
The piles are drilled as normal using Continuous Flight Auger (CFA) or mini-piling techniques, and the loops attached to the reinforcing cage before installation.